The academy's debate over black church differences is more than a numbers game.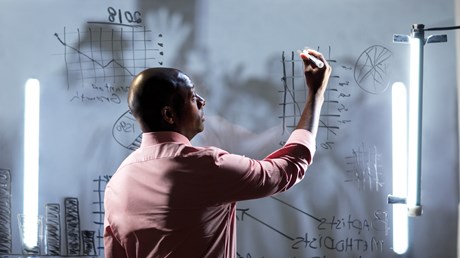 'I'm not trying to be argumentative, but there are obvious differences," says Jason Shelton, a sociologist at the University of Texas at Arlington. He repeats his concern: "I don't want to be provocative."
Shelton, 42, grew up in the black church in the 1980s and '90s. Now he's quickly becoming one of its most prominent researchers. In 2012 he wrote (with Michael O. Emerson) a widely praised book on how black and white American Christians differ from each other. Now he's reshaping the way American Christianity is studied and discussed by turning his attention to significant differences within the black church itself.
"As a kid who grew up in the black Methodist tradition and also went to a large Pentecostal church, I can say there's a lot of distinctiveness between these traditions," he says. At the same time, he says, shared experiences as black Christians in America unite black Methodists, black Pentecostals, and other black Christians in a special way. As he argued in the Journal for the Scientific Study of Religion last summer, "For blacks, the legacy of racial discrimination and inequality in America overshadows consequences of contrasting denominational affiliations."
In that journal article, Shelton (with his UT–Arlington colleague Ryon Cobb) proposed a coding scheme for dividing African Americans into nine religious streams. Half a decade ago, it might have been received as a helpful nuance to the dominant way that sociologists, political scientists, pollsters, and others study American religion. But questions of unity, diversity, and division in the American church are not merely academic at the moment. Asking whether black Christians …

Source: Christianity Today Most Read