The lack of signs and wonders in Nazareth says more about Jesus than about people's lack of faith.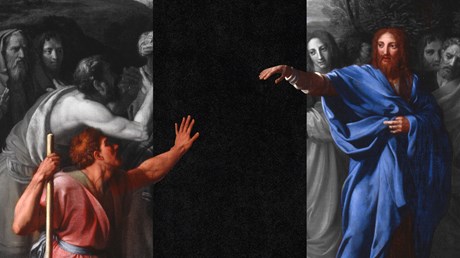 Off the shores of the Philippines, a fisherman discovered a very large, misshapen pearl. It was not pretty. It looked more like an amoeba, with blobs and folds everywhere. He took the unusual find home and stowed it under his bed.
When he moved ten years later, he had no use for it, so he gave it to the local tourism office. It turned out to be the world's largest pearl, with an estimated worth of roughly $100 million.
It's easy to miss the value of something when it bears no resemblance to what we were thinking. Scripture tells us that the good news of the kingdom is like a priceless pearl (Matt. 13:45). But what if it doesn't look like any pearl we've ever seen?
There's a story in the gospels about a time in Jesus' ministry when he returned to his boyhood stomping grounds of Nazareth. The reception was less than stellar, because he didn't look like the hope anyone expected.
There's no place like home
Mark tells us that Jesus and his disciples visited his hometown on a Sabbath. He went into the synagogue and started teaching in a way that stunned his listeners. People were shocked that this man they had known since childhood had the audacity to say the things he did, as if he had the authority and credentials to do so. It was offensive.
That reception impacted Christ's work outside the synagogue:
He could not do any miracles there, except lay his hands on a few sick people and heal them. And he was amazed at their lack of faith. (Mark 6:5–6)
It's a little jarring to read that Jesus was unable to perform any miracles that day. What happened? At face value, it sounds as if the people's lack of faith was his kryptonite, as if it weakened him or robbed him of his …

Source: Christianity Today Most Read