Fewer than 1 percent of missionaries end up among the world's least-Christian peoples. New categories aim to highlight the areas most desperate for the gospel.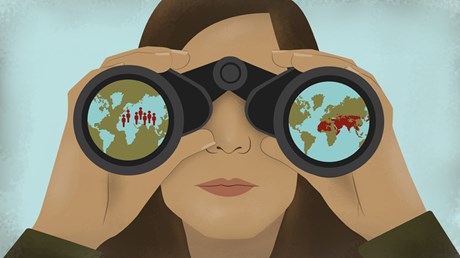 The term "unreached people groups" transformed how evangelicals approach the Great Commission, revealing how it was not enough to have missionaries in every country if there were still populations with no chance of hearing the gospel. The call to global missions had to get more specific.
But in the 45 years since the late US Center for World Mission founder Ralph Winter popularized the concept—spurring maps, checklists, and stats toward a new goal—missiologists have begun to update their terminology for targeting the unevangelized, with some rethinking the "people groups" idea altogether.
The labels are not just a matter of semantics; if too broad or too narrow, they fail to identify the people who are most desperate for the gospel and won't accurately capture the church's progress toward making disciples of all nations.
Critics of the traditional definition of an unreached group, one where evangelicals make up less than 2 percent of the population, note that it ends up including peoples at disparate ends of a spectrum: some that already have a strong Christian presence, and others that have almost no exposure to the gospel. "Unreached people groups with no believers among them will not receive the witnesses they need if they are not clearly distinguished from those with thousands of believers," wrote missionary and scholar Rebecca Lewis, Winter's daughter, in the International Journal of Frontier Missiology last year.
Plus, "there is now significant status associated with mission efforts among unreached people groups," said Robby Butler, general director of Missions Network. "This translates into prayer and financial support for such efforts, …

Source: Christianity Today Most Read