The quest to detach morality from divine revelation has only led to one dead end after another.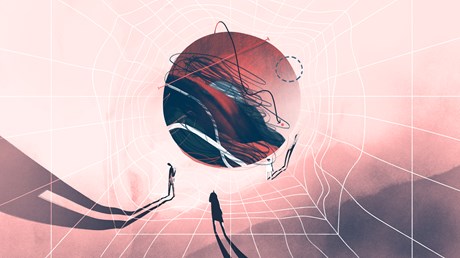 Can science tell us how we ought to behave? In Science and the Good, a book that crosses the boundaries of history, philosophy, and psychology, sociologist James Davison Hunter and philosopher Paul Nedelisky examine nearly 400 years of scientific attempts to discover the sources and meaning of morality. That effort, they conclude, has failed. Science can tell us the way things are but not the way things ought to be. In the language of philosophy, it can't derive an "ought" from an "is."
Hunter and Nedelisky define the scientific quest for morality as an attempt to use empirical methods to discover universal principles for ethical action. The scientists and ethicists engaged in it operate from the assumption that everything about life on earth can be explained by natural processes alone.
Before the dawn of the Enlightenment era, late-medieval scholastics such as Thomas Aquinas had produced moral theories based on theological, rather than naturalistic, premises. They believed that through observation of the created order, one could discover the purposes for which God had designed particular creatures or activities—and the moral laws that flowed from those purposes. But in the 17th century, the Dutchman Hugo Grotius and other political philosophers wanted to discover a moral code that could operate without invoking God.
With Christendom split into competing factions that were slaughtering each other over sectarian disagreements, Grotius and like-minded intellectuals doubted whether religion could create a universal moral consensus. Could science succeed where religion had failed? Instead of speculating about divine purposes for creation, Grotius thought, moral theorists should ask one question: …

Source: Christianity Today Most Read