A microbiologist reflects on the problem of evil in human diseases.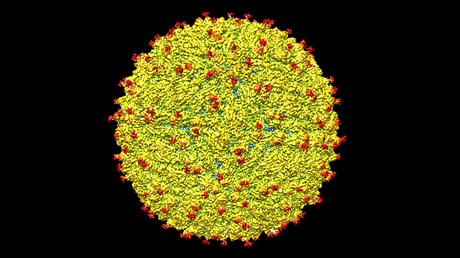 It's been two years since Christian missionaries and aid workers in Zika-infested areas wrestled with whether to stay or go after the virus triggered an international public health emergency. Last week, the CDC released a new report indicating for the first time what happens as babies exposed to the Zika virus grow older—they may face problems when none presented at birth.
Seeing the most vulnerable in our society suffering so cruelly can raise questions about God's goodness. Anjeanette "AJ" Roberts, a microbiologist and scholar at Reasons to Believe, began thinking about these issues in graduate school.
In the 30 years since, Roberts's work at the National Institute of Health testing the SARS virus on older mice contributed to an understanding of the pathology of the disease and how it affects older humans. As a postdoctorate scholar at Yale University, Roberts worked on proof of concept vaccines that used the same vector now being used to manufacture the Ebola vaccine.
CT recently asked her to explain how her work affected her view of God and his creation.
What are viruses? Where do viruses come from?
The first virus was discovered in the late 1800s, and it was a virus that infected tobacco plants, the tobacco mosaic virus. The word virus basically referred to a poisonous entity.
Viruses aren't really living. (Bacteria are actually living cells.) There's a little bit of debate in the field about whether they're alive or not, but living things can utilize nutrients for energy and produce waste. Viruses can't do any of those things. All viruses share the characteristic that they cannot make more virus outside of a living cell.
Where did viruses originate? No one knows. …

Source: Christianity Today Most Read