How the question behind the recently controversial Christmas song stirs us to worship.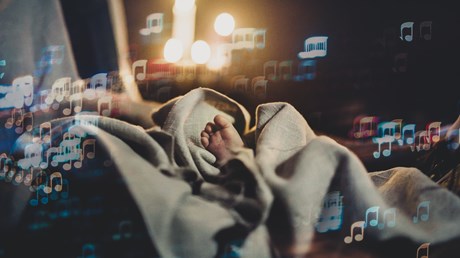 With elegant simplicity, the apostle John writes, "the Word became flesh and made his dwelling among us" (John 1:14). It is clear, it is straightforward, and it is almost unbelievably strange.
The conviction that God became man, not as a mere theological concept but as a concrete event in the history of the world, is at the heart of the Christian faith. This is the mystery of the Incarnation. To say that God became man is one thing, but it is another to imagine a young mother lulling a fussy baby to sleep, hot tears streaming from his pink, sleepy eyes, and to say that this tiny being is God incarnate, the Savior of all, the king of the universe.
Each year, "Mary, Did You Know?" brings this wondrously odd aspect of our faith to Christmas radio stations and holiday playlists. In 2014, Grammy-winning group Pentatonix released its striking a cappella cover of the song, taking this decidedly Christian Christmas song to platinum status this year.
Originally written by Mark Lowry of the Gaither Vocal Band in 1991, the song has long been a staple of the evangelical Christmas repertoire and slowly made its way to the mainstream with covers by notable musicians such as CeeLo Green, Clay Aiken, and Jordan Smith.
Lyrically, the song rests upon the question "Mary, did you know?" and reflects on Christ's earthly ministry and cosmic reign. Musically, it is simple, a lullaby. The sweet sadness of the melody has squeezed tears from the eyes of many an unsuspecting listener—including my own.
But not all Christians have been pleased with this Nativity tune. As the song resurfaces each Christmastide, so do the enthusiastic complaints regarding its sappiness and its condescension toward Mary.
To me, …

Source: Christianity Today Most Read