Watu Wote joins other films attempting what African sermons cannot.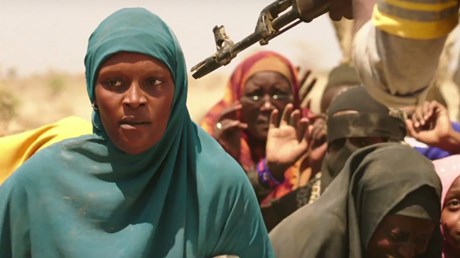 Two years ago, the heroic actions of some Kenyan Muslims brought their majority-Christian nation together. The Oscar-nominated film depiction of that heroism may do so again—if many people watch.
Watu Wote is a fictional retelling of real-life horror. In December 2015, al-Shabaab terrorists stormed a bus headed toward the border with Somalia and demanded Christian passengers separate for targeted execution. Muslim passengers responded, "If you want to kill us, then kill us. There are no Christians here." The Christian women were given hijabs to wear, while the Christian men were hidden behind bags.
They knew the danger. One year earlier in a similar bus attack, Muslim militants killed 28 Christians who failed to correctly say the Islamic creed.
Filmed on location in Swahili and Somali, the 22-minute film was nominated for the Live Action Short Film category at the 90th Academy Awards.
"The film captures an issue close to Kenyan hearts, that apart from religious differences, we are all Kenyan," said Timothy Ranji, bishop of the Anglican diocese of Mt. Kenya South. "The downside is that it will be watched by very few Kenyans."
Access to film is limited in Kenya. The nation ranks 77th worldwide in terms of cinemas per capita, according to UN data. Radio is a far more effective means of communication in the East African nation, Ranji said.
And some, like William Black, may choose not to watch it. "The movie tells a good story, I'm sure," said the American Orthodox missionary and professor at St. Paul's University in Limuru, Kenya. "But it hits too close to home."
Black believes that terrorists want to push Kenya to the tipping point. "The narrow focus …

Source: Christian Movie Reviews